WHAT'S NEW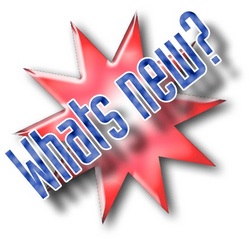 We had a great revival with the Dunn's and Bud Allman. Many of the Church were revived some reclaimed, and some sanctified.

Condolences to Clarence Dennewitz who lost his brother and to Chuck Schoenholtz in the loss of his father.

Pray much for Georgia Cook who was hospitalized because of a fall. Also Jay Hatton and John Gisvold are recovering from hospital stays. Keep Betty Alexander and Jack Britton in your prayers for physical needs.

The Homebuilders class went on a trip to the Amish Country.

We had a very good and productive work day. Thanks to Gary and Kathy Uhrig, Tim and Beth Parrett, Greg Pummill, Gary Steinbrook, Dana Fahlgren and friend Kyle, Brittany and Brady Knox, Gary and Vanessa Shoemaker, Wade and Donna Cottrill, Mary Manring, Mary Shmidt and Riley, Shirley Daily, Pastor and Vicki, and to Hermie Jones and Cathy Houser who cooked breakfast. Thanks to all!