WHAT'S NEW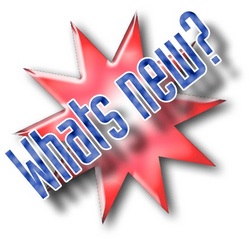 We had our best year in our Community Thanksgiving Dinner and a wonderful spirit of cooperation.
Jack Britton is recuperating from surgery, Kate Rinehart is in Traditions recuperating, and Betty Hatfield is in Adena Hospital.
The ECL had a good time at their Christmas Dinner at 'Flutes & Peppercorn', McArthur Ohio.
Several from the Church delivered fruit baskets to the shut-ins and ill in our Church.
We had a good night of Caroling to several as well.
The Children's play and Cantata was wonderful again this year. The Nursery participants brought a real joy to us all. The youth stick Ministry, and the choir with Daisy on Trumpet was so heart touching. Kathy Uhrig and Beth Parrett did a wonderful job with their helpers of making Christmas so Spiritual and special this year.
Our condolences to Ed Catron and family on the loss of his mom, Miriam Catron; to Brian Brunner on the loss of his step-father, Tom Schrader and to the family of Vivian Stookey.