WHAT'S NEW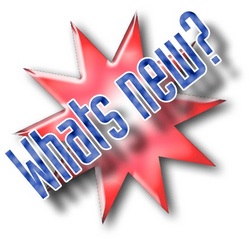 Condolences to Sharon Bosworth on the loss of her son Don Barnhart which is also Becky Pummill's brother.

Keep Chelsea Perhach in prayer as she recuperates from an injury, her son Owen who has been having seizures, & Jack Britton from a fall. Betty Skeens, Jessica Bridenbaugh, Jeff Martin & Sharon Herron are all recuperating from surgery. Betty Alexander is recuperating from a broken wrist.

Congratulations to Logan Detty, Kevin Kuhn, McKenzie Ray, Bishop Chamberlin, Sundi Wheeler, & Dustin Knox as they graduate from High School.

Pastor Bruce had the privilege of praying for the first and second shifts of the Police Department for "Police Officer Recognition Week".

We had a beautiful Mother's Day service.

The Homebuilders Class enjoyed a trip to the "The Ark Encounter".

The Youth did some work in the parking lot & had a fun time at Triple Crown Family fun center playing games and bouncing on inflatables.