WHAT'S NEW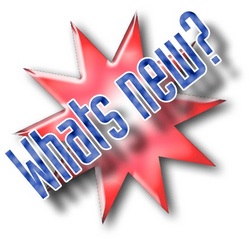 Congratulations to our graduates: Bishop Chamberlin, Logan Detty, Lisa Erwin, Dustin Knox, Kevin Kuhn, Dalton Oney, McKenzie Ray, Sundi Wheeler, and James Parrett who received his diploma after leaving in his senior year to go into the service in Viet Nam. Proud of you all!

Continue to pray for Betty Alexander in healing of her wrist, Jr Maddy from hernia surgery, and Kate Rinehart who is doing some rehab at Westmoreland. Also keep Hermie Jones and Phyllis Schaffer in prayer who both spent some time in the hospital but are home now.

We had a great Holiness Revival and VBS.

We had a good Father's day service with Sam Couch as oldest father & Troy Schmidt as the youngest.