Mission Minute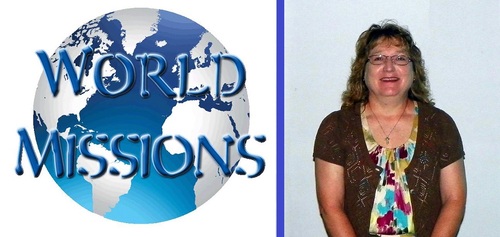 Missionary President Cindy Catron
OPERATION CHRISTMAS CHILD
We are still in need of the following items for the Christmas Child shoeboxes:
72 toothbrushes

25 toothbrush holders

108 hair brushes or combs

166 pencil sharpeners

150 notebooks

158 scissors

185 rulers

115 pens

185 coloring or activity books

125 boy toys

158 girl toys
If interested in donating towards the shipping expense of these 200 boxes, drop it in offering and mark the envelope "shoebox shipping". We still need $1,064.00
DATES TO REMEMBER FOR OPERATION CHRISTMAS CHILD!!!
Friday, November 10 – 6:00pm
We will be folding shoeboxes & organizing the items.
Pizza will be served.
Saturday, November 11 – 4:00pm
Come and join us as we pack all of the goodies into the boxes.
Sunday, November 12 – DEADLINE FOR TRIP
There will be a short meeting after the morning service
for those interested in going on the trip to the OCC processing center in Charlotte, NC.
The trip is scheduled for December 3 – 9. See Cindy or Marsha for more details.
November 13 – 20 / SHOEBOX COLLECTION WEEK / FELLOWSHIP HALL
Monday – Friday: 3:30 – 6:30pm
Saturday: 9:00am – 12 Noon
Sunday & Monday (the 20th): 12 Noon – 6:00pm
See Cindy if interested in volunteering during this busy, busy week!
X