PASTOR'S NEWSLETTER

The season of Spring is in full bloom now and may people are involved in planting garden's and flowerbeds, destroying the weeds, and mowing that ever-growing grass. I know some people enjoy yard work and the beautifying of their properties, while others view it as a necessary unpleasantness they have to deal with. But those who place an emphasis on their landscaping can be reminiscent of those who place attention upon their souls. Some look at Christianity in a similar way. Some, kind of in drudgery, deal with their Christian lives. Hoping they can have as much as they can that will make them as earthly happy as possible and still be a Christian. Others are thorough as they can be and will tend to their Spiritual life as a joy and pleasure.
We all know that seven Sundays after Easter is Pentecost Sunday. It is when we have our Holiness Revival with the preaching and teaching on the Doctrine of Entire Sanctification. The Sunday of Pentecost is when the Jewish Church celebrates the giving of the Law to Moses on Mount Sinai. It is the day now the Christian Church celebrates the giving of that Law in our hearts. As Moses' words were on tablets of stone, now they are written in our hearts. Ezekiel prophesied this: Ezekiel 36:26-27 "A new heart also will I give you, and a new spirit will I put within you: and I will take away the stony heart out of your flesh, and I will give you an heart of flesh. And I will put my spirit within you, and cause you to walk in my statutes, and ye shall keep my judgments, and do them." As well as the book of Hebrews 8:10 "For this is the covenant that I will make with the house of Israel after those days, saith the Lord; I will put my laws into their mind, and write them in their hearts: and I will be to them a God, and they shall be to me a people:" It is now the day we look to and acknowledge, that the Holy Spirit has been given to the believers. That is an experience after being Saved that we have awaiting us. An experience that once realized our need of freedom from the carnal nature, we can receive the Holy Spirit in His fullness in our hearts.
But the Holiness experience is also a growing experience. We do not grow into Holiness. But after we are filled with the Spirit we have the direction the Spirit to growth with. Entering a lifelong period of growth and maturity in the Spirit. Each day and year of our life will be enhanced by our continual growth and becoming the Spiritual leader God intended.
Please come be a part of our revival and allow the work of the Holy Spirit to take place in you. Whether we need saved, sanctified or educated in the work of the Lord let us look for reviving. A Holiness Revival is what we need as a person, as a Church, as a Denomination and as a Nation.
May is also the month we celebrate moms! Mothers definitely have a special place in all of our hearts and we certainly want to celebrate and enjoy them while we have them with us. Be sure and make your Mother's Day a special one this year.
May is going to be a busy month with Mother's Day, our Annual Business Meeting, and the beginning of our Holiness Revival! There is much to pray for and to participate in so keep this in your mind and in your heart.
In Christian Love,
Pastor Bruce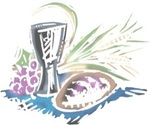 May Communion Helpers: May 28 (PM)

May Greeters:
Donna Cottrill
Kristie Minnix
Special Need: Greeters are Still Needed!
We still could use 3 or 4 more people.