ECL (Evangelical Christian Ladies)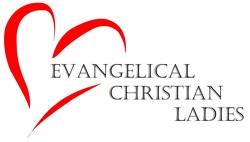 E
vangelical
C
hristian
L
adies
Submitted by Beth Parrett
X
X
X
We give THANKS to all the ladies of ECL and everyone who had a part of the Pastor Appreciation Dinner. You are the BEST!!
"We are bound to thank God always for you, brethren, as it is meet, because that your faith groweth exceedingly, and the charity of every one of you all toward each other aboundeth;" 2 Thessalonians 1:3
ECL Annual Soup Supper & Auction
Tuesday, November 7 – 6:00pm
Everyone invited to join us for this fun filled evening in the fellowship hall.
ECL Christmas Dinner at "Flutes & Peppercorn"
Tuesday, December 12 – 6:00pm
Anyone with questions about ECL, fill free to contact:
Beth Parrett

740-701-7009

Lisa Bridenbaugh

Hermie Jones

Brenda Alley
We would love to have you attend.
2017 S.C.D. ECL RETREAT
December 1-2, 2017
at Robert's Centre
Wilmington, Ohio
"Fill My Cup"
Speaker: Rev. Iris Conrad
Registration Fee: $100 per/person
(3 or more to a room)
Registration Forms are on the foyer tables
For more information, contact Beth Parrett.
1st half of registration is due by Friday, September 29