ECL (Evangelical Christian Ladies)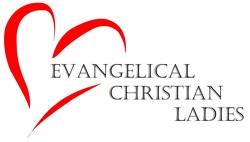 E
vangelical
C
hristian
L
adies
Submitted by Beth Parrett
X
X
X
ECL Meeting (fellowship hall)
Tuesday, March 6 - 6:30pm
April Yard Sale
Looking forward to April Yard Sale on April 6 & 7! You may bring Yard Sale items to Fellowship Hall the week of April 3 by appointment with any of the ECL leaders: Beth Parrett, Lisa Bridenbaugh, Brenda Alley, Hermie Jones.
ECL Mother/Daughter Banquet
May 1 – 6:00pm
Flutes and Peppercorns in McArthur, Ohio
Anyone with questions about ECL, fill free to contact:
•Beth Parrett 740-701-7009
•Lisa Bridenbaugh
•Hermie Jones
•Brenda Alley
We would love to have you attend.