ECL (Evangelical Christian Ladies)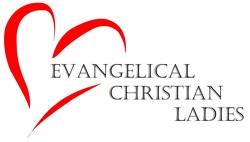 E
vangelical
C
hristian
L
adies
Submitted by Beth Parrett
X
X
X
ECL MEETING
Tuesday, September 5 – 6:30pm
Open to "All Women"
Fellowship Hall
Anyone with questions about ECL, fill free to contact:
Beth Parrett

740-701-7009

Lisa Bridenbaugh

Hermie Jones

Brenda Alley
We would love to have you attend.
September 8 & 9
ECL's Fall Yard Sale at Fellowship Hall
Friday, October 13th – 7:00pm
3rd Annual Ladies Meeting at High Street CCCU
Speaker: Burnette Brown
2017 S.C.D. ECL RETREAT
December 1-2, 2017
at Robert's Centre
Wilmington, Ohio
"Fill My Cup"
Speaker: Rev. Iris Conrad
Registration Fee: $100 per/person
(3 or more to a room)
Registration Forms are on the foyer tables
For more information, contact Beth Parrett.
1st half of registration is due by Friday, September 29