From the Sunday School Superintendent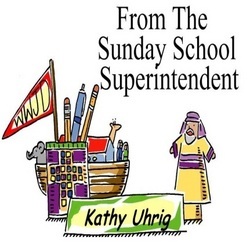 X
EASTER EGG HUNT
Hop on over to Sherman Park at 11:00am on Saturday, March 31 for the annual Children's Easter Egg Hunt!
EASTER CANTATA
Junior Church children will be participating in the Easter Cantata on April 1.
Donations of small, wrapped candy to fill the eggs are now being taken. You can take your candy to the office or give it to Marsha Delmoe or Kathy Uhrig.
VACATION BIBLE SCHOOL
June 4 – 8