From the Sunday School Superintendent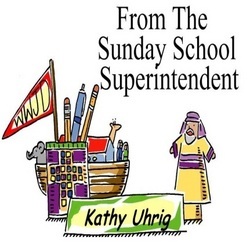 June 4 - 10:30am
We will be honoring our graduates during the morning worship service.
VACATION BIBLE SCHOOL
"Operation Arctic"
June 5 – 9
6:00pm – 8:30pm Monday – Thursday
6:00pm – 8:45pm – Friday
Classes for ages 3 – High School
Registration Papers on the foyer table
Grab your parkas and snow boots and get ready to explore the super-cool Arctic wonderland and the coolest book on the planet – The Bible!
June 18 - 10:30am
"Father's Day"! There will be a special recognition of all fathers.